Security Services Opportunities Abound from US Public Sector
In the last few decades, local, state, and federal government agencies have increasingly turned to private companies to provide services that require specialized expertise at a fair price. Nowhere is this more evident than in security- with federal agencies, K-12, higher education, police departments and other governmental bodies hiring companies with technical experience and necessary resources in providing security guards, access control, and physical security.
BidPrime shows a few real world examples of security contracting, and how you can identify opportunities, respond to bids/RFPs and win some of these lucrative contracts.
Security Personnel in the US State Department
One of the principal federal agencies that utilizes private contractors for security and security outsourcing is the US State Department, responsible for diplomacy and cooperating with allies across the world to carry out US foreign policy. Given their lack of military and security capabilities, with their high profile as representatives of the US government, history of past attacks and current threats, the State Department, more than perhaps any other agency, needs qualified contractors to provide qualified security personnel.
The State Department renews many of its security contracts every five years, choosing companies for a variety of assignments. One of the most critical is providing physical security and security personnel to the US Embassy in Baghdad. Although security in Baghdad has improved in the last decade, actors hostile to the United States still target the embassy with rocket and mortar attacks.
Over the last decade, a contractor has stepped in to provide security for the US Embassy in Baghdad. They provide security personnel, bodyguard services for VIPs, and consulting for physical security, access control, and enforcement of the perimeter. For this service, the contractor has been paid handsomely- receiving a minimum of $1 billion dollars for each five year contract they competed for and won.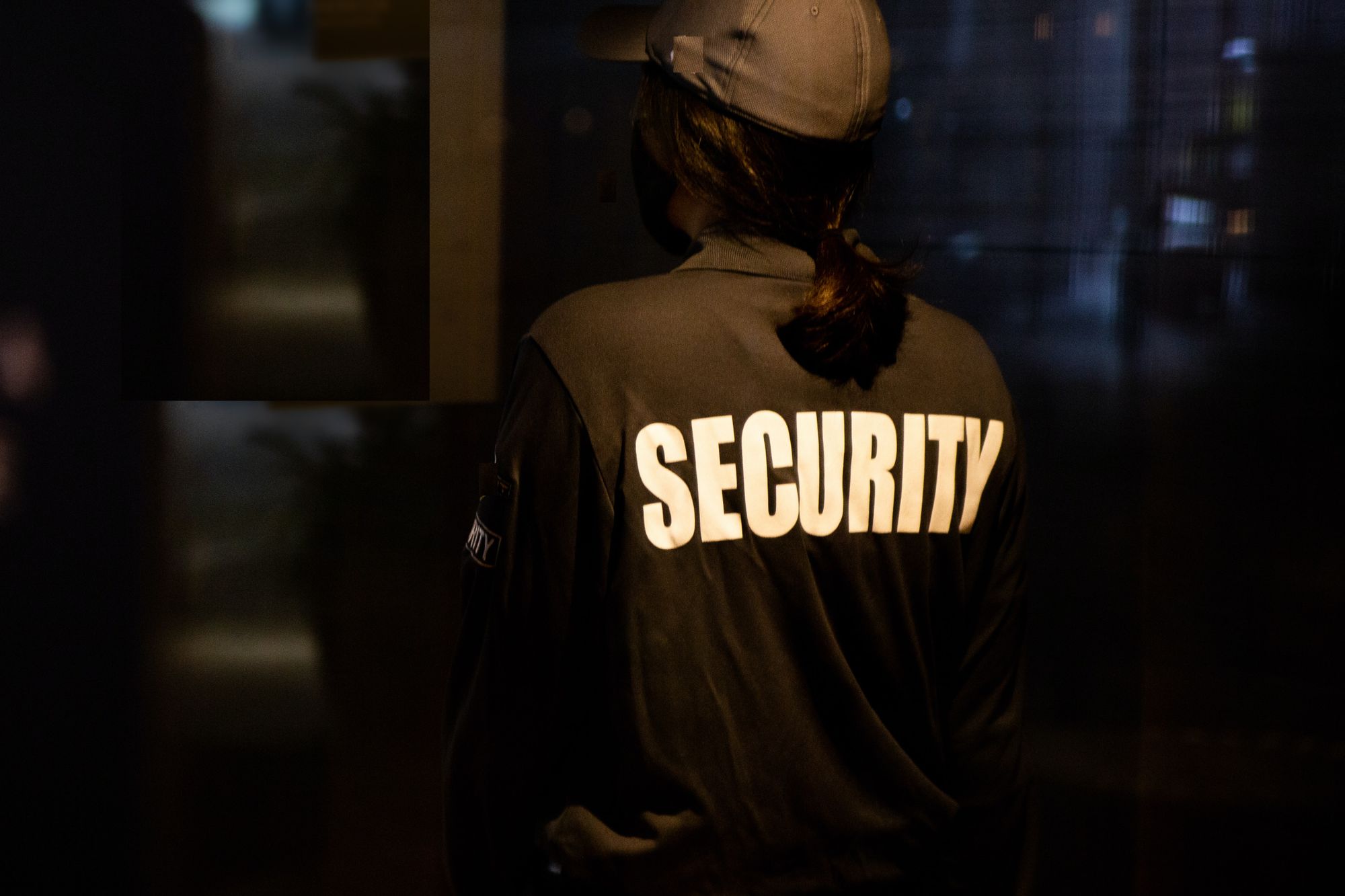 Security Personnel in Education
A little closer to home, governmental bodies at all levels are utilizing private contractors to provide a safe environment for staff and the public. One critical area where this applies is in educational institutions. Unfortunately, there are K-12 educational institutions in the United States that face entrenched issues such as interstudent violence, bullying, drug trafficking, and even gang activity.
Colleges and universities also have their own issues, which include alcohol fueled violence, sexual assault, and crime originating in the surrounding community. While getting at the root of these problems requires a multi-disciplinary approach, many in education have found it important to safeguard their students and staff by contracting private security contractors.
One of the most widespread providers of security personnel, both in public education and for US agencies generally, is Allied Universal. They have contracts with over 700 educational institutions and promote best practices for school safety. In addition to their work on security, they have been branching into pandemic related access control to provide a safe learning environment for children. Allied Universal is but one security-related contractor who has enjoyed increased revenues, based in part due to the lucrative market for security personnel in the United States.
Sample Active Bids/RFPs
Security Guards
Access Control Growth
The fact that Allied Universal is getting into the business of access control shows is a testament to its growth as a security sub-field. The basic idea behind access control is simple- controlling access to a building or units of a location. Access control can be as simple as a lock on a door or a cabinet, but today, more complex systems are needed to secure multi-building, multi-story complexes with a range of security clearances.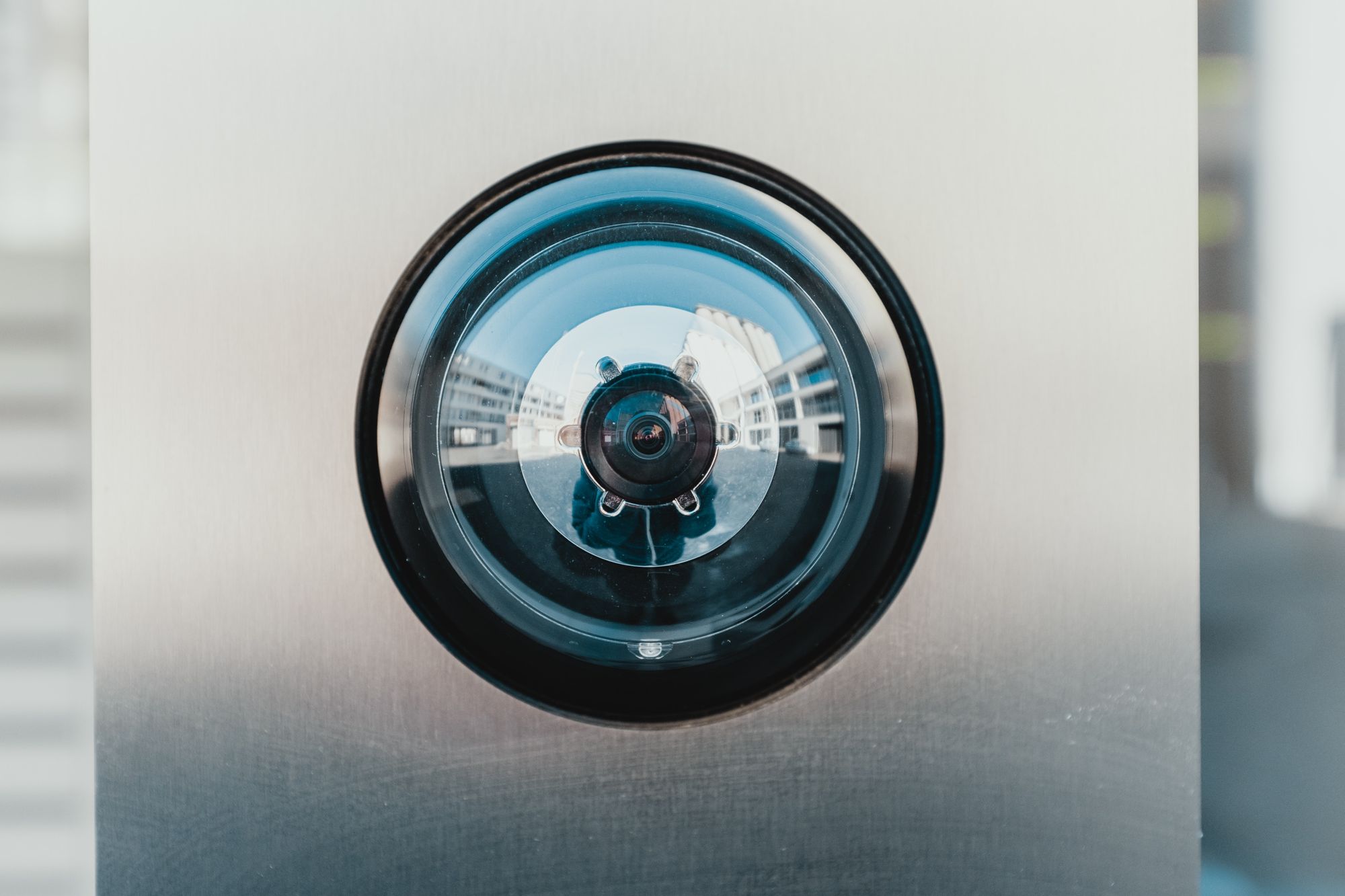 There is one US-based security company that has positioned itself well to the point their client base includes every federal courthouse in the United States, which have chosen the company to provide full scale access control to the premises. Contractors providing access control solutions, also typically provide solutions for visitor management, intrusion detection by several facial recognition softwares for intrusion detections and alarm systems to secure its clients assets. In addition, unique integrated video surveillance systems allow agencies to enhance security operations.
Access Control and the COVID-19 Pandemic
In addition to their work with traditional access control, a number of contractors are taking long-standing access control principles and applying them to the COVID-19 pandemic. One innovation has been the novel use of thermal and infrared cameras in screening for COVID-19. Today, they are using this technology, combined with artificial intelligence, to not only track people who present elevated body temperature, but to use this data and cross-reference it to track outbreaks in facilities like schools.
Sample Active Bids/RFPs
Access Control
Modernizing Physical Security
Physical security, the ability to design structures and systems to promote security objectives, is another crucial area for the government agencies that needs to be updated to meet the needs of the 21st century.
One example comes on Otay Mesa land crossing, serving the transnational San Diego-Tijuana region. This crossing is old and no longer able to accommodate the amount of traffic, in particular semi-trucks, that cross every day. Clark Construction has secured a contract to renovate and expand the border crossing, equipping it with modern security, physical reinforcement, and ample space for commercial and individual crossings. This will safeguard the region and boost an economy that depends heavily on transnational trade.
Innovating in Physical Security: IBM and Chicago's Public-Private Partnership
But physical security is not just about structures- it is about the systems in place to effectively guard a premises and alert security teams and police to problems in a facility. In the last decade, the Chicago Office of Emergency Management and Control (OEMC) and IBM have been teaming up to expand the surveillance system and to add analytics, license plate recognition, trending projections and intelligent search capabilities to the existing infrastructure.
According to IBM, Chicago's security solution provides real-time video surveillance intelligence for proactive homeland security monitoring; more effective deployment of emergency responders; and increased travel efficiency through congested traffic. This initial network included over 100 cameras to support first responders.
Today, the partnership has grown and anyone can integrate their own private camera into the network to aid first-responders when responding to a potentially dangerous situation. This has allowed multiple local government agencies and private individuals to integrate the system to their physical security operations to be alerted to any potential breach of the premises.
How You Can Secure Government Security Contracts With BidPrime
Government agencies are increasingly using private contractors to provide them with security personnel, access control, and physical security. With the infrastructure bills working their way through Congress, you will want to be ready as soon as these billions of dollars in bids are posted.
We provide you with notification of these opportunities 2-4 days on average before our competitors. Successful vendors and/or people with busy schedules know that time matters.
While our competitors mostly use simple web-scrubbing or manual processes solely to access some of the top bidding websites, using a sophisticated technology platform, we cover over 120,000 entities in real-time to get instant notification of bid postings. We search even down to classified ads to find every single possible opportunity for our clients. Many of our clients who were previously using three or even four different services find that we offer more coverage than they were getting from all of them combined!
Because of our extensive coverage, BidPrime is a one-stop-shop. To eliminate the time and money waste of hunting for bid documents needed to qualify and respond to bids/RFPs, we give clients the power to download documents in one-click. If for some reason the documents are not attached, users can request the documents and our research team will go to work for you.
We are, and have always been, BidPrime. Unlike some of our competitors, we have never had to rebrand. Our excellent coverage, transparent pricing, and best in industry customer service have served our customers for years, giving us an over 91% client retention rate and a nearly 5-star rating on Google.
Not sure how to register your business or how to pursue public sector opportunities? Our clients, or those on trial, can visit our Vendor Resource Center (VRC).
If you are interested in access to superior bid coverage and customer service, sign up for a free, no-obligation trial. We will help set you up and guide you through the process of earning government security contracts today. Want to discuss your needs? Call 1.888.808.5356.
Sources:
https://www.cbsnews.com/news/state-department-awarding-private-contractors-up-to-10-billion-to-safeguard-embassies/
https://www.prnewswire.com/news-releases/allied-universal-ranks-4-469-on-inc-magazines-annual-list-of-americas-fastest-growing-private-companiesthe-inc-5000-2021--301359869.html
https://www.aus.com/industry-expertise/education/k-12
https://www.securityinfowatch.com/education/press-release/21141505/allied-universal-allied-universal-helps-schools-and-universities-prepare-for-the-upcoming-academic-year
https://www.chicago.gov/city/en/depts/oem.html
https://www.tycois.com/solutions-by-industry/enterprise/government
https://www.flysfo.com/about-sfo/safety-security#:~:text=Covenant%20Aviation%20Security%2C%20a%20private,and%20baggage%20screening%20at%20SFO.
https://www.clarkconstruction.com/our-work/projects/otay-mesa-land-port-entry-modernization-expansion