How Would Direct Access to Bid Documents Help Your Business?
'Docs on Demand' is your exclusive source to obtain bid documents from over 120,000 public sector entities. In just one-click, when receiving your regularly scheduled bid alerts, easily download the specification documents in a single zip attachment directly from your email. The following is a quick overview to better understand how this feature will help you and your business.
If documents are not already attached, simply click the 'Request Document' button and our team of researchers will look into the requested opportunity. Then, they will promptly email the attachments to you.

It's that quick and easy.
'Docs on Demand' explained.
If you're logged into BidPrime already, you can download and request documents through the User Interface. Download the entire zip attachment using the link, or click the 'Request Document' button, if no documents are available.
If your plan includes DocView, simply click on the document name to view the document inside of BidPrime. This saves you time by not needing to download it.
If you added DocSearch, you'll be able to search for key terms within the documents.
If you're having difficulty accessing specific documents, connect directly with our research team through the 'Request Assistance' link. BidPrime is the only service providing you with direct one-click access to bid documents.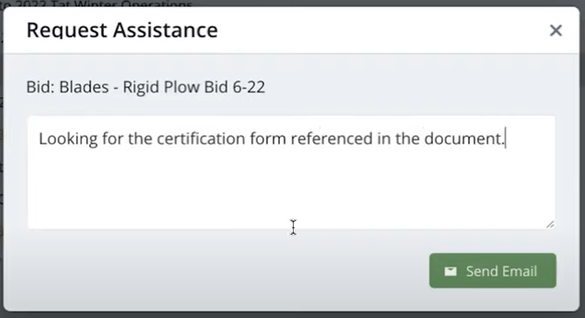 Included in many of these comments, our customers describe how this service is an essential tool for their business. With 'Docs on Demand', you'll significantly reduce the amount of time, wasted money, and stress spent looking for hard to locate bid documents on your own. This will give you more time to focus on qualifying and winning business.
To try 'Docs on Demand', sign up for a free, no obligation trial, visit BidPrime or contact us at 888.808.5356.