Which Industries Affected by Notable Government Bid Activity?
How time flies when the public sector is in purchasing mode. Back in January 2018, Stephen Hetzel and Bill Culhane collaborated on another installment of their look ahead in the year for government purchasing. It is possible you have seen the video version on YouTube, or a recap is contained within this blog. With us reaching the midway point of the calendar year, here is our evaluation of a number of the industries which Stephen and Bill predicted would have a busy, rewarding 2018.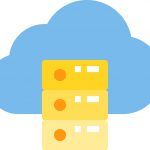 Cloud services & data migration. In the January 2018 report, Stephen was one of the government purchasing experts who predicted big things for cloud solutions in 2018. In part, cloud services are one significant way the government procurement process is changing. While we saw the bid/RFP activity ramping up throughout last year, so far in 2018, government entities have been noticeably active.
Over the past twelve months, we have seen an average of 45.9 applicable bid requests per month. Across the board, federal, state, and local government entities have recognized the power of the cloud.
Right now: Along with a number of requests for cloud migration solutions and support, there are a myriad of cloud-based infrastructure and services opportunities as well.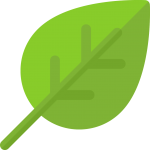 Climate control and environmental solutions. In particular within environmental solutions, we cannot help but think that the activity, during the first six months of 2018, has exceeded even the loftiest projections.
Climate control. Taking a look at this area specifically, there are a number of requests for studies, surveys, and analysis support, along with a number of requests for relevant equipment and systems.
Environmental solutions. Again, substantial activity. This industry, one we have reported on for the past three years, continues to be a target of government planning, investment, and implementation. Be certain, the bids/RFPs are not isolated within a particular segment of the industry. Included in the bustling activity, in no particular order: remediation, engineering, assessments, services, products, testing, cleanup, consulting services, etc…
Right now: While slightly below the per month average encompassing the past twelve months, we are still seeing 1.8 new bids per day, over the past month. As noted previously, for those providing environmental solutions, products, and services, the public sector is churning out a tremendous number of requests and 2018 could be a record breaker.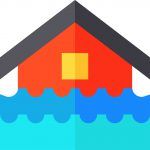 Disaster preparedness and response. Amidst the list of responsibilities for government entities, safety and security are prominent. In the past year, there have been 656 bid requests / RFPs with the keyword "disaster" in the bid titles. Upon selecting on keywords specific to a particular disaster scenario, the number leaps up exponentially.
We are all aware that 2017 was a devastating year for the United States in terms of floods, fires, storms, and other disasters. Back in March, Umair Irfan and Brian Resnick collaborated on an informative summary piece in Vox, detailing the destruction suffered by the United States in 2017. Make note of the interesting visuals.
Right now: With the heart of hurricane and wildfire season upon us, in short, government agencies are getting prepared. Today, upon reviewing the BidPrime database, there are a myriad of active, applicable solicitations. Here is a sample of actual bid requests, with many of these having multiple bids issued:
Relief services, debris removal, recovery management consultants, field catering services, hurricane shutters, hurricane repairs, pre-positioning of water vacuum trucks, underwater repairs, flood warning systems, plain mapping, mitigation and repairs.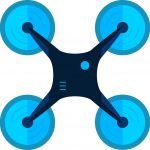 Unmanned autonomous vehicles and drones. Another industry with which we have become very familiar over the past few years. Back in May 2018, we visited with Marty Rogers, Director, Alliance for System Safety of UAS through Research Excellence (ASSURE), and one of the nation's leading experts on the industry. Go here for the interview from the 'The Big Bid Theory'. Stephen was correct in predicting that the upward trends would continue for UAVs / drones. In the past year, there has been an average of 1.5 requests per day for a UAV-related piece of technology, support, etc…
Right now: In short, busy and exciting. As Robert Garbett, chief executive of the Drone Major Group, pointed out just this week in AV Magazine, "…we must define the entire drone industry as covering surface, underwater, air and space. So many members of the public simply do not realise the full spectrum of this amazing revolutionary industry." As customers consider and demand new and innovative ways for drone technology to be utilized, the public and private sector purchasing will continue to push this industry.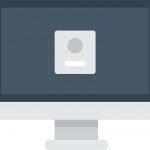 Cybersecurity, ransomware and phishing. Even more so than those in the private sector, the public sector has found their assets more and more as targets for and vulnerable to hackers and data leaks. In 2017, businesses were targeted twice as many times as in 2016. Of course, government agencies have not been immune to the threat. As Riley Walters, from The Heritage Foundation, detailed in his Jan 3, 2018 report, "In fiscal year (FY) 2016, government agencies reported 30,899 information security incidents, 16 of which met the threshold of being a major incident." As with many of their private sector counterparts, those in government are moving forward with improving cyber hygiene practices.
In response, as Hetzel predicted, we have seen a rise in cybersecurity solicitation activity coming from federal, state, local, and education entities. There have been 393 relevant requests in the past year with the keyword "cybersecurity". In addition, there have been a myriad of other requests with "network security", "phishing", "vulnerability assessment", etc…
Right now: You look at any news source and "cybersecurity" continues to be in the news. You look right now in the most robust database in the government bid industry, and you see a collection of bids for "cybersecurity". Possibly as much as any industry in this report, "cybersecurity" equipment, solutions, and services requests will grow as the technology evolves and the current momentum is merely a harbinger of things to come.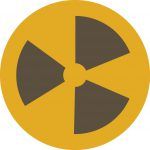 Radiation and explosive device detection. Once upon a time, these themes would have been storylines mostly for novels or Hollywood productions. Those days are no more. Unfortunately, people aiming to do harm are pursuing any and all means. In the aim for improving security in the U.S., as Hetzel predicted, government agencies are investing in radiation and explosive device detection technologies.
For radiation detection, the private and public sectors are outsourcing for personnel and expertise and acquiring personal radiation detectors (PRD), handheld survey meters, radiation isotope identification devices (RIID), radiation portal monitors (RPM) and other solutions.
While government entities, military, and law enforcement are investing in explosives personnel, equipment, products, and disposal, we have also noted explosives detection bids/RFPs. From detection equipment (to include handhelds), systems, and even requests for explosive detection canines.
Right now: In short, June 2018 was the most active month in the past year. Looking back at the past two months, it has been a virtual tie in number of bids originating from federal entities compared to state and local agencies. From the current, active explosive detection equipment request to handheld radiation monitors request and others, these types of bids/RFPs are popping up consistently.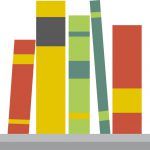 Education equipment refresh. School is out for the summer, but purchasing in support of education is not. In support of the Fiscal Year 2019 Budget, in part, aimed at "promoting innovation and reform around science, technology, engineering, and mathematics (STEM) and computer science education", there has been a lot of investment taking place. Despite White House calls for cuts in federal spending on education, there is currently a bipartisan push to actually increase funding for the Education Department.
Of course, spending also continues at the state and local level. Just one example germane to education equipment, in the Pennsylvania governor's proposed 2018-2019 budget, "The Pennsylvania Department of Education's budget includes $40 million to support STEM and computer science related education as part of PAsmart." Other states are on board, as well.
Back to relevant solicitations. From desktop computers, to chromebooks, interactive whiteboards, and projection systems, along with other tech and non-tech equipment bids/RFPs, there has been considerable purchasing activity. As in, thousands of requests.
Right now: The review of the database today demonstrates that federal, state, and local entities are gearing up for the 2018-2019 school year. Right now, there are 976 bids/RFPs with "school" as the broad keyword search term, 260 for "education", 166 for "college", 144 for "university", 62 for "learning, 58 for "classroom"… You get the idea.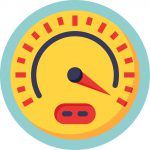 SCADA. SCADA, aka Supervisory Control and Data Acquisition, is an industry we have reported on occasionally. As Stephen suggested back in January, the public sector continues to leverage the value yielded by SCADA's automation, efficiency, and safety. In order to monitor and operate vital equipment and infrastructure, federal, state, and local governments are doing their part to bring about the massive growth in the SCADA industry. As Allied Market Research reported back in Feb 2018, "The global SCADA market size was valued at $ 27,900 million in 2016, and is projected to reach at $ 41,603 million by 2023, growing at a CAGR of 6.00% from 2017 to 2023."
Right now: With 439 relevant bids/RFPs over the past twelve months, some of the current requests include: equipment, system installation, rear screen expansion, upgrades, tech support, etc…
So, there you have it. U.S. governments continue their longstanding place as the number one customer in the world. As we have shown in some areas, so far in 2018, Stephen was more accurate than we think even he would have predicted.
You talk about suspense. Not long after we turn the page in the calendar and begin 2019, Stephen and Bill will step back in front of the camera for a look back at 2018 and ahead to the new year. For more information, to include the documents, on the bids/RFPs for the above industries, call us at 888.808.5356 or visit BidPrime.