BidPrime Quarterly Edition: 24, 2022 - Q1

Qualify Opportunities without Hassle and Extra Cost
Are you taking advantage of Docs on Demand, if included in your BidPrime subscription? With Docs on Demand, you can further streamline how you qualify opportunities.
Download, Request, View. You can access almost any bid specification quickly by your email. As many of you already know, with Docs on Demand, you will significantly reduce the amount of time and wasted money spent looking for bid documents on your own. The end result means that you will have more time to focus on qualifying and winning business.
How does it work?
Opportunity Ingestion
BidPrime captures the opportunity with agency-published bid documents.
Matched Opportunity Alert
You receive a regular scheduled alert email containing links to download the bid.
Fulfilling Research Requests
If documents are not already included, simply click "Request Documents." BidPrime's team of public data researchers will follow agency requirements to retrieve documents -- so you do not have to research them on your own.
Receive your Docs in 1-Click
When BidPrime receives the bid attachments from the agency, you will receive a notification update containing a link to download them all in just 1-Click.
View Documents
If your plan includes DocView, you can simply click on the document name to view the document inside BidPrime, saving you time by not needing to download it.
BidPrime is the only service providing you with direct, 1-Click access to bid documents. If you are ever having difficulty accessing specific documents, connect directly with our research team by clicking on "Request Assistance". We agree the documents are important and are standing by to help you.

Trending
What will be the clearest indicators that the infrastructure bill is working as intended?
Taking novel approaches to partnership, avoiding broadband 'overbuilding' and setting baselines against which progress can be measured will tell the story, the experts say…
Read More
States Invest in Clean Energy Production Despite Challenges
From becoming carbon-neutral to having net-zero greenhouse gas emissions, 21 states are...
Read More
UX for All: States Push for Broader Accessibility Online
In creating or improving digital assets like websites, government entities often...
Read More
You Can't Eliminate Cyberattacks, So Focus on Reducing the Blast Radius
Tony Lauro, director of security technology and strategy at Akamai, discusses reducing your company's attack surface and the "blast radius" of a potential attack.
Read More
Overcoming global supply chain challenges
McKinsey's Tom Bartman discusses what's causing disruptions in global supply chains and how key stakeholders are responding.
Read More
55+ emerging IoT technologies you should have on your radar (2022 update)
IoT Analytics identified 58 technologies that people working on IoT projects should have on their radar...
Read More
10 Tips for Planning for Your Small Business's Future
It's impossible to know exactly what's in store for the future of your business. But some careful planning can help your...
Read More
12 Cyber Security Measures That Every Small Business Must Take
A rise in hybrid working has made businesses more vulnerable than ever to cyber crime. We show how to protect your company.
Read More

Industry Analysis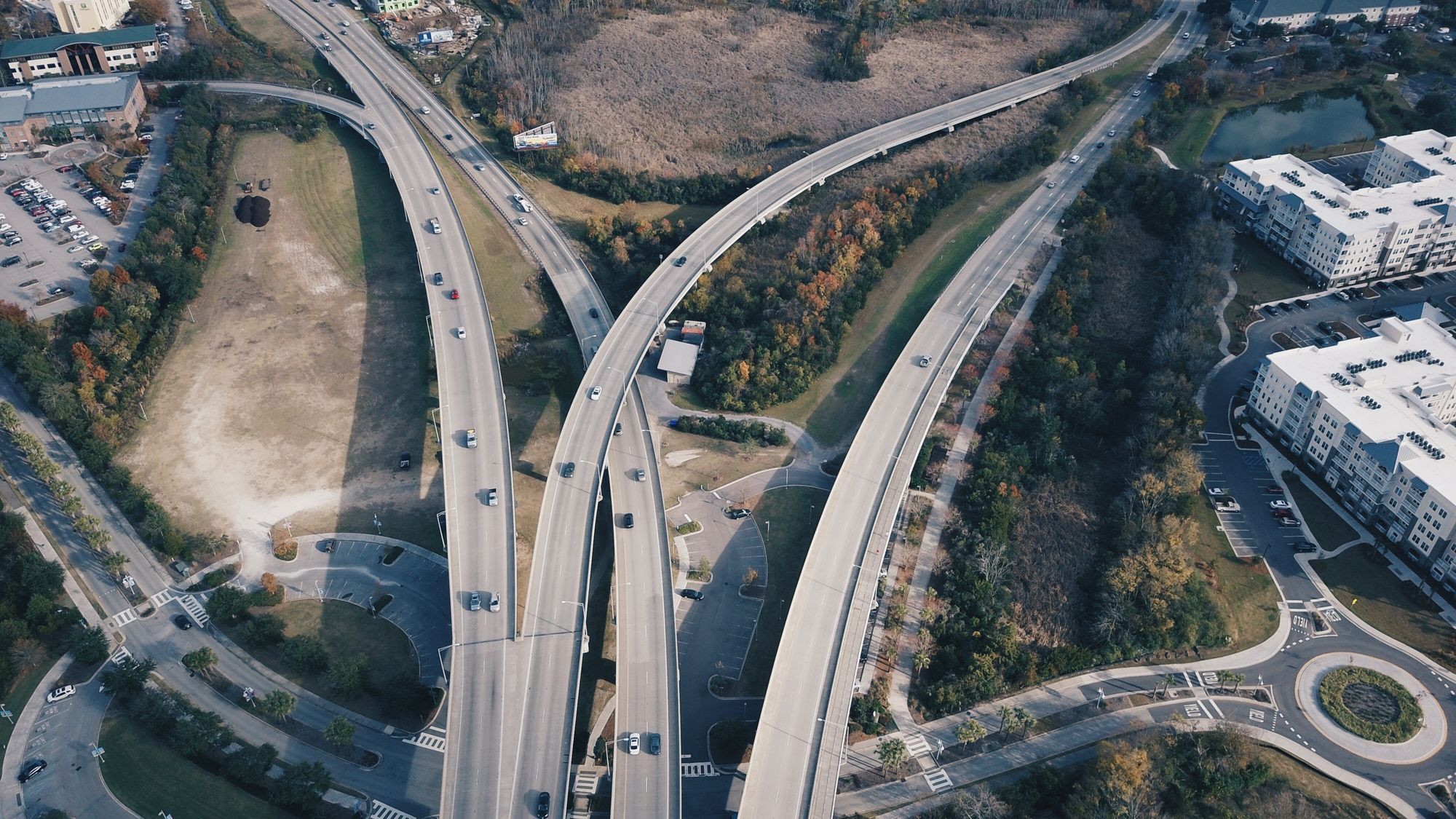 6 Months In, Biden's Infrastructure Plan Has 4,300 Projects
It's been six months since President Joe Biden signed his $1 trillion infrastructure package into law. Associated Press report, as published in U.S. News & World Report, May 16th, 2022:
By JOSH BOAK, Associated Press
WASHINGTON (AP) — Six months after the signing of President Joe Biden's $1 trillion infrastructure package, the government said Monday there are 4,300 projects underway with more than $110 billion in funding announced — milestones the administration is publicly heralding as midterm politics intensify.
White House senior adviser Mitch Landrieu, the former mayor of New Orleans, said the roads, bridges and other projects are laying "a foundation for tremendous growth into the future." Landrieu said Biden and members of his administration have made more than 125 trips to highlight the bipartisan investments in infrastructure. He declined to predict how much the storytelling will resonate with voters as construction starts.
To see current opportunities related to the plan: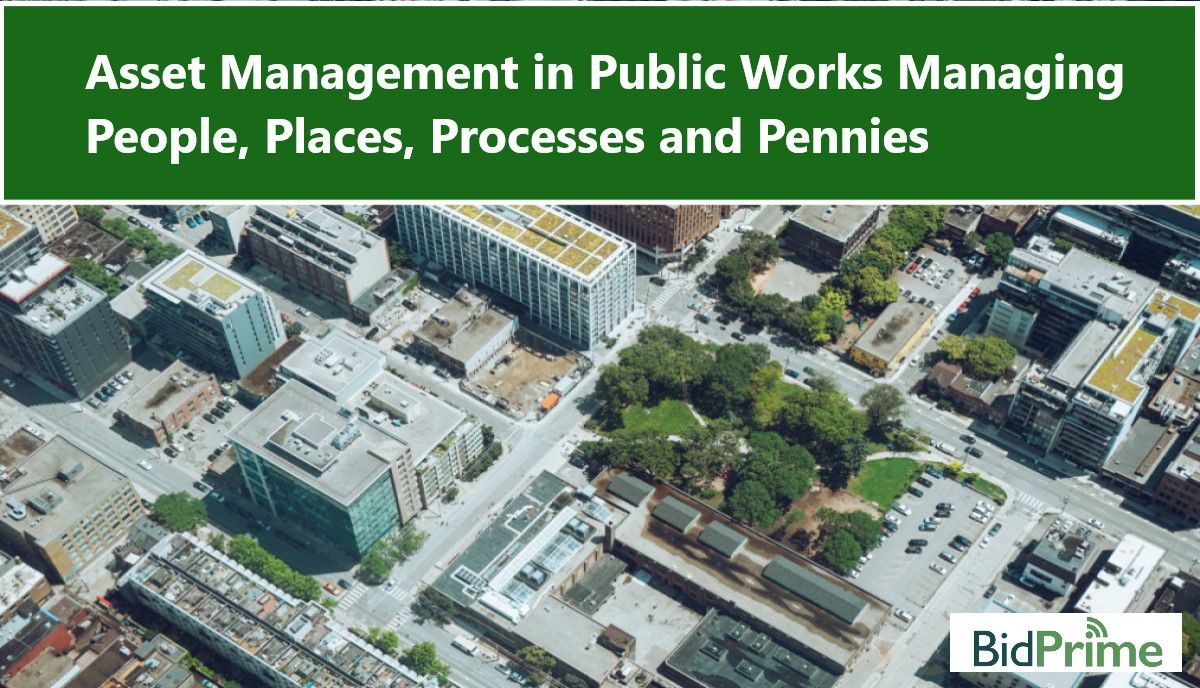 As recently as 2020, the Asset Management industry enjoyed a record year. Since then, the growth continues. Aligning with early 2020 - mid 2021 projections by our researchers and analysts, observations over recent months have confirmed that state and local governments are soliciting a good many asset management-related solutions and services. In particular, there has been a focus on implementing a variety of asset management tools throughout Public Works.
These public sector entities, from across the decidedly broad SLED spectrum, have gained an even better understanding how an appropriate focus on asset management can be of extreme benefit covering many layers of a well functioning public works infrastructure.
Below, you will find our recaps and active, sample bids that will give you a glimpse at what is currently taking place. For a more in depth view of what has taken place over the past 1, 3, 5 years, contact us and request a Market Analysis to unlock data and details on bid and purchasing history.

Maximize BidPrime

That's right! BidPrime now offers Salesforce integration. Salesforce Connector allows you to export BidPrime's comprehensive bid coverage into your Salesforce CRM. Clients, who upgrade to BidPrime's Premium Data Service plans, have the ability to connect and integrate bids with Salesforce.
You will be able to quickly export bids from BidPrime to Salesforce. All in one quick click, within your BidPrime Inbox or Search results.

BidPrime Spotlight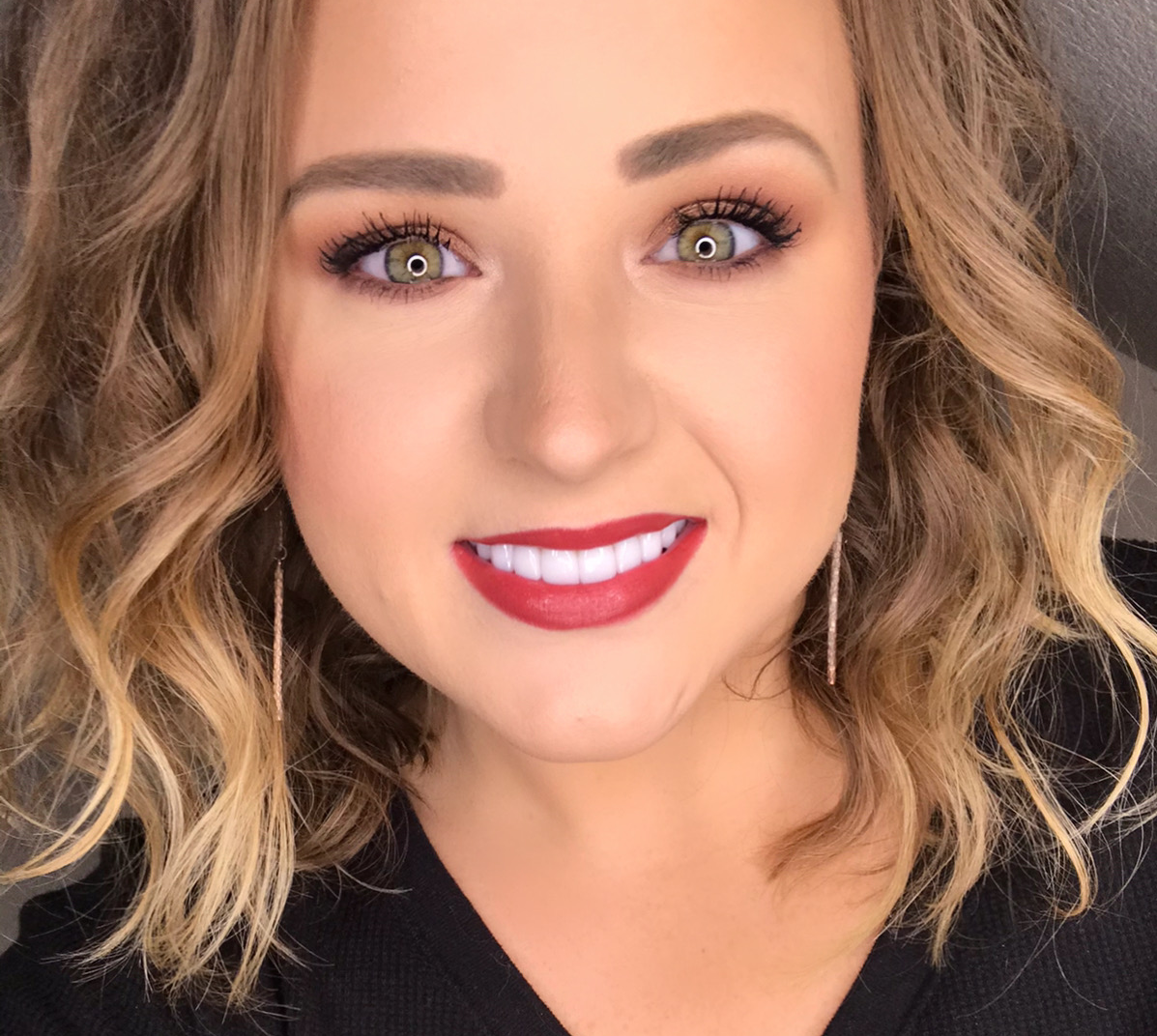 Anna Barnett Named VP of Client Services at BidPrime
Press release, as distributed by EIN Presswire, May 10th, 2022:
Austin-based BidPrime today announced that Anna Barnett has been named VP of Client Services, effective May 6th, 2022. Most recently Mrs. Barnett served as BidPrime's Director of Client Services.
Barnett has over 14 years of experience in customer service. In her role as Director of Client Services, Barnett was responsible for developing and implementing procedures that ensure long lasting relationships were created amongst BidPrime's growing client base. With this, she commanded a client service team that provides unparalleled support and focuses on surpassing client expectations with the best customer experience possible. Previously, Mrs. Barnett worked at a leading telecommunications company where her duties included project management and analyzing internal processes to develop more cost efficient methods for training and business development.
"Anna has been directly involved in creating our personalized customer service approach that is centered on a holistic partnership focused on problem solving, empathy, productivity, and value."
— Stephen Hetzel, COO


The Big Bid Theory
Changing government purchasing & mankind one edition of #CrazyBids at a time. Special guests discussing special topics. All of that and more. A lot more!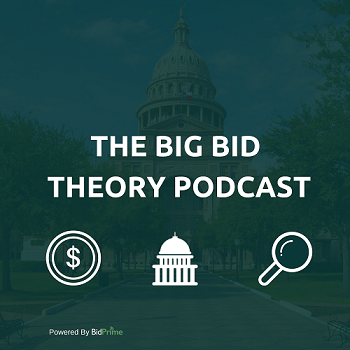 Coming soon! We will be launching Season 8 of 'The Big Bid Theory'. How time flies. You can look forward to another season of episodes that highlight topics important to business leaders, those in government purchasing, and the general public. Bonus! As we embark on Season 8, we will be including video interviews with our industry experts. Yes, along with audio versions of the podcast, we will be producing and distributing interesting and informative interviews via the power of video. Disclaimer: This will likely confirm that Bill certainly has a "face for radio"!
Rick Jennings returns with another season of researching and identifying 'Crazy Bids you can win!". You will be sure to have your favorite.
So, sit back and get ready. A history making Season 8 is right around the corner and promises to be the best yet!
All of that and more. A lot more!

BidPrime | 2211 S I-35 Frontage Rd Suite 401 | Austin, TX 78741 | 1.888.808.5356
Copyright © 2022 BidPrime. All rights reserved.