What's in the 715 Bid Requests for Maps, Mapping, and GIS Tools and Services?
Over the past 365 days, to include January, 2016, there have been a consistent number of government bid requests by month for maps, mapping solutions/services, and GIS tools/expertise. Of the 715 total relevant bids and RFPs, it is no surprise that 528 came from state and local entities, agencies of the U.S. federal government submitted 118, and we identified 69 from governments in Canada.
The list of bid requests included, but were in no way limited to:
♦ Geographic Information Systems (GIS) Hardware, Software and Services
♦ Facility Maps
♦ Mapping Drone
♦ Geographic Information System (GIS) Program Services
♦ Maps
♦ Aerial Mapping
♦ Geographic Information System Software
♦ Wall Maps
Those who provide consulting and professional services relevant to mapping and GIS, should be particularly interested in these opportunities. Of the 715 bids mentioned earlier, 227 requests fall in the "consulting and professional services" category.
Most active U.S. state and local entities: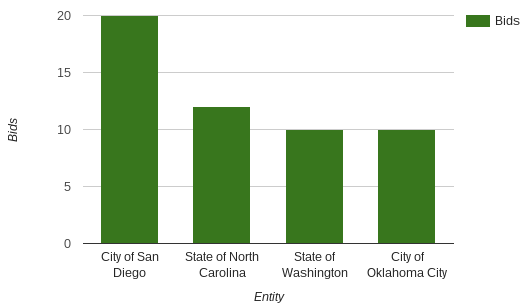 Most active U.S. federal agencies: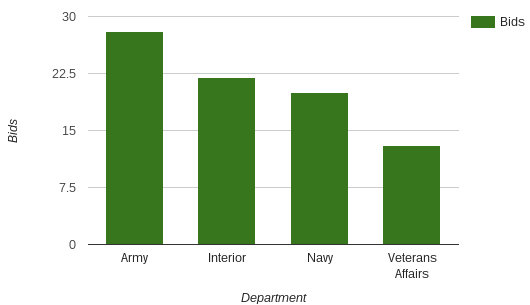 Most active U.S. states: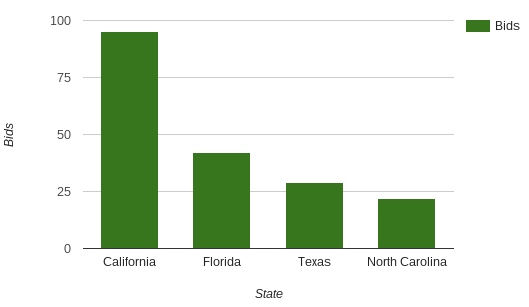 Most active Canadian governments: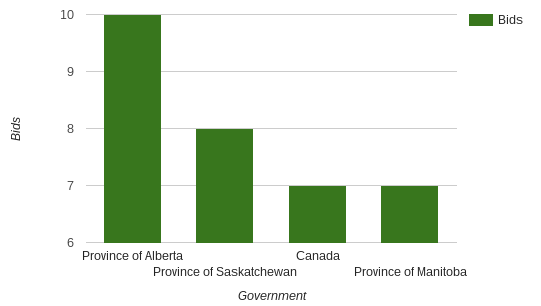 Sample Active Bids/RFPs
Maps, Mapping, and GIS
As 2016 progresses, we will continue to identify and report new opportunities, along with tracking the historical data for map, mapping, and GIS bid request activity. We can provide you with a market analysis of these industries.
To review and discuss these bid requests, or for your free market analysis, call us at 888.808.5356 or visit our website: BidPrime.