What are the Trends in U.S. Government Purchasing?
Governments in the U.S. request and buy everything, from office supplies to missiles. Far and away, U.S. governments are the leading customer in the world. As we sneak up on the midway point of the 2016 calendar year, now is a good time to see where spending is in 2016 and a look ahead at projections for 2017.
Is your business growing revenues by pursuing and winning these opportunities? If not, including BidPrime, there are numerous agencies, programs and individuals at the ready to help you get started.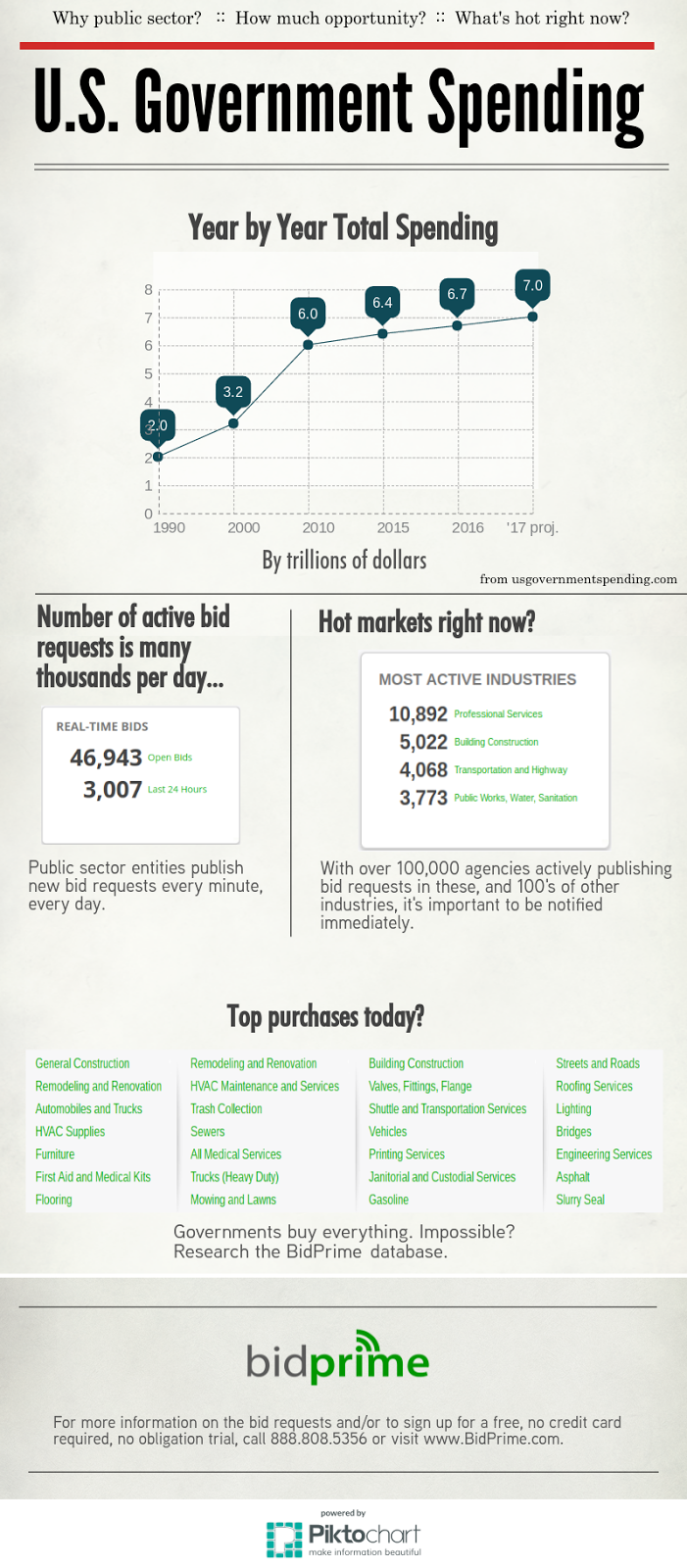 For more information on pursuing government business opportunities, contact us at 888.808.5356, or visit BidPrime.